About Arthur D. Colman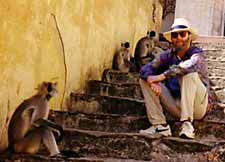 Arthur D. Colman, M.D., has spent a lifetime exploring the depths of the human psyche. A Harvard-educated physician and psychiatrist, professor of psychiatry at the University of California School of Medicine in San Francisco, and private-practice Jungian depth analyst and consultant based in Sausalito, California, Colman has authored nine books on interpersonal relationships and individual healing, including the best-selling "Up from Scapegoating: Awakening Consciousness in Groups."
Considered one of the preeminent voices on the psychology of scapegoating, Colman has advised individuals and corporations and lectured and led workshops for groups and communities on understanding and counteracting scapegoating — and its passionate progeny, revenge — throughout the United States as well as in post-apartheid South Africa, Israel, Brazil, Mexico, and Canada.
Years of working with victims of scapegoating as they struggled with their desires for retribution inspired Colman to create the Revenge, Inc. series of psycho-thrillers as a means to explore the basic human need to get even. Here, Colman poses a unique healing process for his seriously traumatized fictional victims, whose wounds have not been healed by time, counseling, or the legal system — the for-hire services of modern-day Robin Hoods of payback, Wiley Stone and Dave Blue of Revenge, Inc.
Yet like the psyche itself, revenge is a shadowy, complicated matter, not black or white, do or die, especially as played out by Colman's heroes: they know there are unknown consequences to every action. As does Colman, who takes us into the recesses of conscience, challenging his characters and his readers to face their demons before leaping into the dangerous fires of revenge.
As riveting in the storytelling as it is evocative of the raw emotion that fuels revenge, the Revenge, Inc. series comes at a time when society is grappling with the devastating effects of bullying on an international and local scale, the most common and emotionally traumatic form of scapegoating, always putting its victims at greater risk for anxiety, depression, and suicide.
The Revenge, Inc. thrillers serve as a vicarious release — revenge of the fictional kind is sweet, and in Colman's hands, the revenge meted out is complete, from start to gut-wrenching finish.